Your Tool & Equipment Rental Experts
For Quality Equipment and Tool Rental Call (417) 777-0000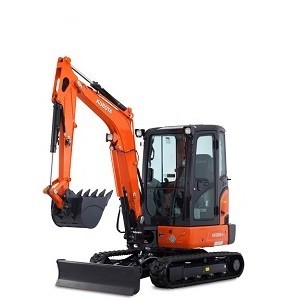 We deliver or you can rent trailers or pickup equipment for your construction or cleanup projects. Skid steers to wallpaper removers, we have it, you need it, come get it!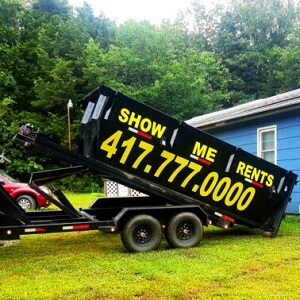 Don't wait weeks to clean that garage, yard or big mess out! Get your 13.63 or 20 cubic yard delivered today! We drop curbside or pull right up to your house. Shingles allowed!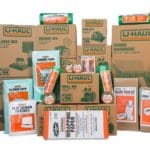 We have the LARGEST selection of boxes for moving or shipping your online items. Wrapping paper to mattress bags, bubble wrap and even the box for that flat screen!
Show Me Rents, located in Bolivar Missouri, is your best source for superior tool and heavy equipment rentals, no matter the size of your project. Whether you're a commercial contractor looking to break ground on your latest construction site, or a plumbing professional ready to solve your next backflow problem for a customer in need, we are your one-stop-shop for tool and equipment rentals just north of Springfield, Missouri.
In-store, you'll find a large offering of everything you need to get the job done. From earthmoving machinery, demolition, and lawn care equipment to scaffolding and excavation, Show Me Rents has the right tool rental to fit your needs that's ready to rent to you, today.
What Types of Tools Can I Rent?
Earth Moving
Excavation
Implements
Scissor Lifts
Towable Lifts
Concrete
Demolition
Lawn / Garden
Plumbing / Cleanout
Carpet Cleaner / Floor Tools
Pressure Washers
Interior Wall / Paint
Heaters / Propane / Diesel
Sanders / Floor repair
Painting / Interior Wall
Generators & Power
Augers
Scaffolding
Air Tools
Saws
Tool Rental & Equipment Near Me
We are located at 2936 W Broadway St, Bolivar, Missouri. We also provide delivery for our customers located in Bolivar and surrounding areas! If you find yourself stuck on a job-site, unable to make it by our storefront location, we offer convenient delivery. Simply give us a call at (417) 777-0000 to learn more about our delivery rates and availability.
Why Should I Rent From Show Me Rents?
Our team of industry experts is committed to superior customer service in everything we do. We are a locally owned and operated small business and we pride ourselves on keeping our customer's satisfaction our #1 priority.
We're your neighbors, your friends, and trusted professionals in the tool rental industry dedicated to serving you for all of your equipment rental needs. We work hard to ensure that our customer's construction jobs continue to move forward on time and more importantly on budget.
Visit Show Me Rents for all of your equipment and tool rental needs today.
'You need it, we've got it, come rent it at Show Me Rents!'
What Our Customers Are Saying
Last spring I rented your over-seeder and was totally pumped with the entire experience; from my telephone call to reserve, through drop off and pay up. I'm old and grouchy, ain't my first experience with rentals. You guys are pretty cool, so far. Keep up the hard work and you got my THUMBS UP! Thanks again and keep rockin'! J.J.
Customer
Had exactly what I needed. Very good customer service. Professional. Bob R.
Customer
I was in a pinch and needed a trailer quick. Rented me what I needed quick. When I dropped it off I talked to the guy that runs the front. He was very knowledgeable and honest. Johnathan G.
Customer
Stopped by looking for a portable building. The staff was very helpful, and prices, quality and services couldn't be beat. Jo C.
Customer
Our Inventory