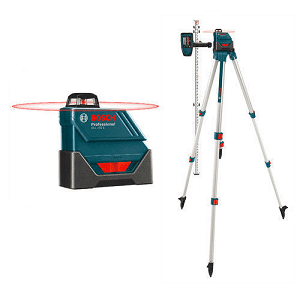 Bosch Transit
–Specification link
–Operation Manual
Operating Weight 20lbs. 
Self-leveling exterior line laser. Wide 360° coverage. LR 3 laser detector. Smart pendulum leveling system. 530 ft. diameter range. One button operation. Protection features that warn when unit is out of level.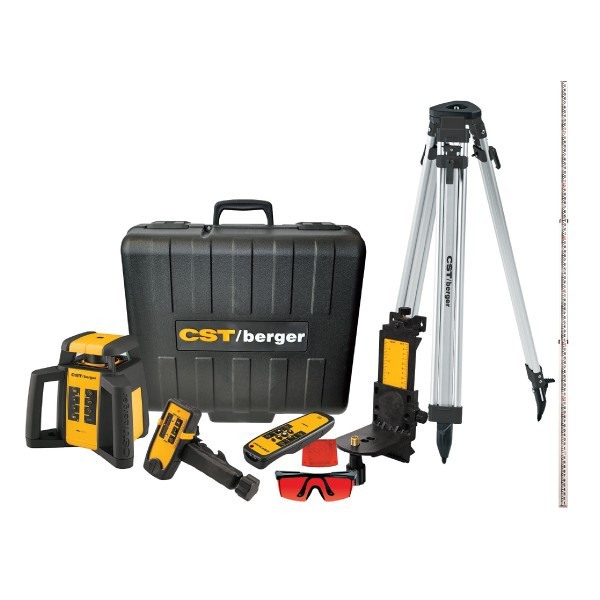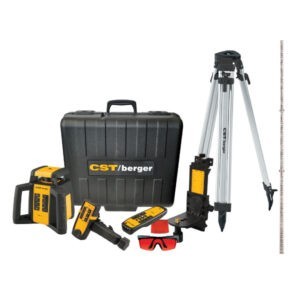 CST Berger RL25HVCK Self-Leveling Rotary Laser Kit
–Specification link
–Operation Manual
Operating Weight 15lbs. 
3/32″  at 100 ft. accuracy and 2000 ft. range with receiver. Single axis slope control. Electronic self leveling; and horizontal and vertical leveling.